237 news items tagged Atom
Intel has announced new enhanced Internet of Things (IoT) capabilities. The 11th Gen Intel Core processors, Intel Atom x6000E series, and Intel Pentium and Celeron N and J series...

TSMC is set to kick off volume production of chips built using 5nm process technology in April, and has already seen the process capacity fully booked by clients, according to industry...

As its processor supply continues to fall short of demand, Intel reportedly has begun planning to outsource production for its entry-level Atom processors and some of its chipsets...

IBASE Technolog, a world leading manufacturer of industrial motherboards and embedded systems, has announced the IB818 3.5-inch SBC that can be powered by the Intel Atom QC x7-E3950,...

As Intel celebrates 30 years of local and global technology innovation this year with China, Intel CEO Brian Krzanich has announced additional investments and collaborations that...

Rohm has announced the production release of a dedicated system power management integrated circuit (PMIC), the BD2613GW, to support the next generation, 14nm Intel Atom processor...

Intel has announced its latest lineup for its Atom series products at Mobile World Congress (MWC) 2015 and in addition to simplifying the naming system for the processors to avoid...

Intel CEO Brian Krzanich has announced a series of mobile platforms including the company's new low-cost system-on-chip (SoC) for phones, phablets and tablets, a global LTE solution,...

With better-than-expected performance in the third quarter of 2014, some market watchers have speculated that Intel will stop providing subsidies for its mobile device solutions to...

Vecow Co., Ltd., a front-runner in the application fields of embedded system, image processing, and intelligent automation, today announce the cutting-edge ABP-2000A series Fanless...

In an attempt to tap China and other emerging markets for Android entry-level tablets, Intel will launch Bay Trail-Entry, a CPU platform specifically for use in entry-level tablets...

At an Intel news conference for Mobile World Congress (MWC), Intel president Renee James introduced two Intel Atom processors, an LTE-Advanced communications platform, and announced...

Vecow Co., Ltd., a front-runner in the application fields of embedded system, image processing, and intelligent automation, announced the latest ABP-2000 series Fanless Advanced Box...

Intel has contracted Taiwan Semiconductor Manufacturing Company (TSMC) to manufacture its forthcoming Atom mobile processor series codenamed SoFIA, and also placed orders for entry-level...

Quanta Computer has recently cooperated with Intel to showcase its latest server product, the S1M, featuring Intel's Atom C2000 micro-server processor and Silicon Photonics Technol...

Seeing its Atom brand giving an impression of low-end products, Intel internally is considering eliminating the brand name and the process may start in the fourth quarter, according...

Super Micro Computer, Inc., a global leader in high-performance, high-efficiency server, storage technology and green computing, exhibited its latest embedded Building Block Solutions...

In addition to its entry-level Fonepad, Asustek Computer is set to launch a new smartphone featuring Intel Atom Z2580 processor (Clover Trail+), targeting the mainstream market segment...

As Intel has won adoption for its smartphone processors from Lenovo and Acer, and for its tablet platforms from Lenovo and Asustek Computer, Intel stands a chance of winning more...

Intel's introduction of a new Atom processor platform designed to target the fast-growing market for low-end smartphones in emerging economies represents a shrewd strategy that could...

Intel executives held a press conference at CES 2013 to outline plans to accelerate new mobile device experiences across the company's growing portfolio of smartphone, tablet and...

With Asustek Computer recently announcing an end to its Eee PC product line from the end of 2012, while Acer also has no plans to release more netbook products, the netbook market...

Intel is set to upgrade its entry-level desktop Pentium and Celeron product lines in the first quarter of 2013 with the launch of Ivy Bridge-based 22nm Pentium G2130, G2020 and G2020T...

Asustek Computer hosted a launch conference for its Windows 8-based products on October 24 in New York, showcasing several new machines including the dual-screen Taichi, which is...

Intel plans to maintain supply of its Atom D2550 and D2500 as well as Celeron 847 and 807 processors to defend the entry-level desktop market in 2013 with the CPUs' life-cycles set...
Related photos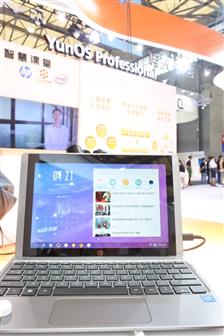 HP YunOS Book 10 G1 2-in-1 device
Photo: Company, Tuesday 4 July 2017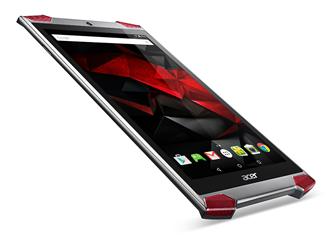 Acer Predator 8 GT-810 gaming tablet
Photo: Company, Monday 14 September 2015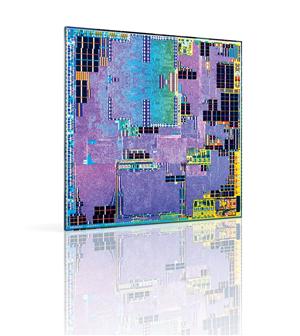 Intel Atom x3 processor
Photo: Company, Wednesday 4 March 2015
Related news around the web