178 news items tagged Broadcom
TSMC is on track to enter 3nm chip production with monthly output set to reach 55,000 wafers in the second half of 2022, according to sources familiar with the matter. The 3nm process...

TSMC has been stepping up the development of its advanced packaging business, with plans to open in 2021-2022 two new fabs dedicated to advanced packaging incorporating its newly...

Leading OSAT providers, such as ASE Technology, are expected to see revenues generated from their SiP businesses climb about 30% in 2020, driven by demand for 5G, AI and HPC device...

System-in-package (SiP) demand will grow further on a wide range of applications enabled by the emerging 5G, AI and HPC technologies in 2021, according to industry sources.

Taiwan-based Universal Scientific Industrial (USI), a subsidiary of ASE Technology, has reportedly grabbed major system-in-package (SiP) orders for Wi-Fi 6E chip modules for 5G 6GHz...

Nan Ya PCB has delivered samples of SiP substrates for processing 5nm chips for validations by clients and expects to kick off shipments of such substrates by the end of 2020 at the...

Huawei's chipmaking subsidiary HiSilicon has seen many of its staff in Taiwan leaving amid increasingly tough trade sanctions from the US on the Chinese tech group, according to industry...

Kioxia has announced that its lineup of NVMe, SAS and SATA SSDs have been successfully tested for compatibility and interoperability with Broadcom's 9400 series of host bus adapters...

Synaptics has announced a deal to acquire DisplayLink, which provides high-performance video interface technology. This comes on the heels of the acquisition of Broadcom's WiFI and...

Taiwan's GaAs foundry houses Win Semiconductors and Advanced Wireless Semiconductor (AWSC) and epi-wafer supplier Visual Photonics Epitaxy (VPEC) are set to enjoy robust PA (power...

Synaptics has announced the signing of definitive agreements under which Synaptics will acquire certain assets and manufacturing rights associated with the wireless IoT business of...

Nan Ya PCB will be striving to boost its profits in 2020 by focusing more on shipments of high-value products such as ABF and SiP substrates, according to company chairman CC Wu.

Kioxia America has launched what it claims is the industry's first 24G SAS SSDs for server and storage applications.

Renesas Electronics has announced a decision to delegate IC distribution rights to only a few partners, with Taiwan's WT Microelectronics among them. WT is now also a main sales agent...

Taiwan-based IC substrate makers including Unimicron Technology and Na Ya PCB are gearing up to strengthen business ties with US clients seeking to offset expected losses of orders...

Networking devices, in addition to servers, will be driving the ABF substrate market growth in the second half of 2020 bolstered by growing demand to support remote activities, according...

Pandemic-triggered robust demand for networking chips, notebook chip solutions, healthcare sensors and MCUs is expected to last into October, with networking ASICs, in particular,...

As network connectivity is growingly necceary for users of notebooks and other electronics devices in their remote work and learning activities, a new ecosystem associated with the...

TSMC has an over 50% of the global pure-play foundry market, and the establishment of its new US fab could pose a further threat to Samsung's foundry operations and Globalfoundries,...

Taiwan-based IC design houses have landed a pull-in of orders for 5G base-station and customer-premise equipment (CPE) from China, according to sources at Taiwan's IC distributors.

TSMC has seen utilization of its chip-on-wafer-on-substrate (CoWoS) packaging capacity rise substantially in the second quarter of 2020, and now runs the packaging production lines...

Robust demand for ABF substrates has significantly driven up first-quarter 2020 revenues at Nan Ya PCB and Kinsus Interconnect, with the growth momentum expected to last through at...

ASE Technology has entered the supply chain of ZTE, providing advanced backend technology to volume process 5G base station chips developed in house by the Chinese vendor, according...

Nan Ya PCB returned to profitability in 2019, thanks to strong shipments of its high-end ABF substrates and an influx of new orders for SiP substrates.

TSMC announced on March 3 the foundry has collaborated with Broadcom on enhancing the chip-on-wafer-on-substrate (CoWoS) platform to support the industry's first and largest 2X reticle...
Related photos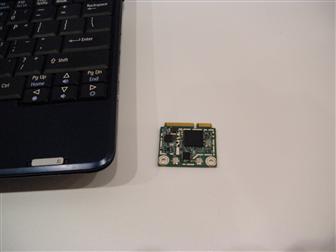 Computex 2009: Broadcom unveils Bluetooth+Wi-Fi module for netbooks
Photo: Meiling Chen, Tuesday 9 June 2009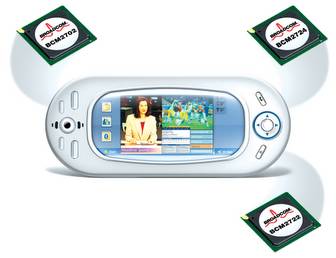 Broadcom launches new Bluetooth chips
Photo: Company, Tuesday 21 February 2006
Related news around the web