2183 news items tagged DRAM
Samsung Electronics plans to enter volume production of DRAM chips built using 1znm process incorporating extreme ultraviolet (EUV) lithography technology later in 2019, with SK Hynix...

US-headquartered companies held 52% of the total worldwide IC market in 2018, followed by their fellow South Korea-based companies with a 27% share,...

The development of China's homegrown DRAM industry is on track despite the escalating US-China trade war resulting in a slowdown in demand for end-market applications including handsets,...

The Trump administration's move to bar Huawei from sourcing American technology has obvious ramifications for the Chinese technology giant, cutting it off from key suppliers and forcing...

Winbond Electronics expects to start operating a new 12-inch wafer plant in Kaohsiung, southern Taiwan by 2021, when the DRAM and flash memory chipmaker has its in-house developed...

China-based DRAM maker ChangXin Memory Technologies (CXMT) is stepping up DRAM production deployments as it will kick off commercial runs of its production lines by the end of 2019...

Winbond Electronics and Macronix International have reported sequential increases in May consolidated revenues of 2.8% and 30.6%, respectively.

DRAMeXchange expects larger-than-expected falls in DRAM ASPs in the third and fourth quarters of 2019, citing the impact of trade disputes between the US and China.

DRAM spot market prices continue their downward trend in June, with prices for 8Gb chips falling below US$3, according to industry sources.

Taiwan-based Innodisk believes that AIoT will bring many new business opportunities that the company is exploring. The provider of industrial embedded flash and DRAM solutions is...

Taiwan-based memory module makers have put increased focus on growing sales of their high-margin niche-market product lines to mitigate the impact of falling DRAM and NAND flash prices...

Nanya Technology expects to see its server DRAM shipments start ramping up substantially in the fourth quarter of 2019. The product segment will account for about 10% of the company's...

The world's top-3 memory chip vendors are expected to see their sales for the second quarter of 2019 hit the year's lowest quarterly levels after experiencing remarkable sequential...

DRAM market spot prices have fallen 13-15% in May, and are set to continue their downward trend in June, according to industry sources. The price drops are being triggered by first-tier...

The world's top-10 semiconductor suppliers all suffered year-over-year sales declines in the first quarter of 2019 as the global chip market posted its worst quarterly performance...

DRAM contract market prices will keep plunging in the second quarter of 2019, according to DRAMeXchange, which estimates a nearly 25% decline on qua...

Memxpro, a leading DRAM module and SSD solution provider for defense, industrial, in-vehicle, and enterprise markets, will showcase software technology and a broad range of PCIe and...

Despite escalating uncertainties of the US-China trade war, the memory sector is expected to embrace the largest-ever bull market starting 2020, driven by massive 5G applications,...

ChangXin Memory Technologies (CXMT), a China-based DRAM startup, has injected more than US$2.5 billion into technology R&D, said company CEO Yiming Zhu at a recent GSA event in...

Intel replaced Samsung as the number one quarterly semiconductor supplier in the fourth quarter of 2018, after losing the lead spot to Samsung in the second quarter of 2017, according...

Taiwan DRAM designer AP Memory Technology suffered a record net loss of NT$468 million (US$15.04 million) in the first quarter of 2019 after recognizing a loss of NT$342 million associated...

Taiwan memory module makers showed mixed performances in the first quarter of 2019 amid sharp price falls for both DRAM and NAND flash, but they all expect the price falls to slow...

Memory chipmakers Nanya Technology, Macronix International and Winbond Electronics have reported sequential increases in April consolidated revenues of 10.5%, 6.2% and 4.5%, respec...

The total memory market heavily influenced total IC market growth for the positive during the past two years but will likely have a very negative impact on total IC market growth...
Related photos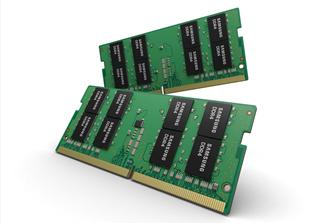 Samsung 10nm 32GB DDR4 SoDIMM
Photo: Company, Friday 1 June 2018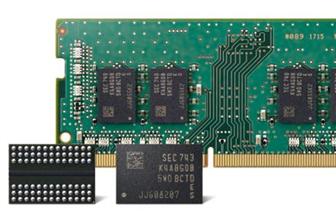 Samsung 1ynm DDR4
Photo: Company, Tuesday 23 January 2018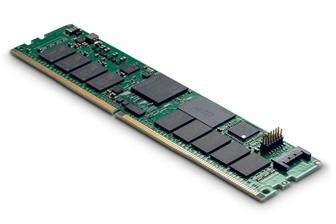 Micron 32GB NVDIMM-N
Photo: Company, Tuesday 14 November 2017
Related news around the web