1238 news items tagged NAND flash
Memory startup Yangtze Memory Technology (YMTC), in which China's state-owned Tsinghua Unigroup holds a controlling stake, has reiterated plans to transition directly from 64-layer...

Kioxia (formerly Toshiba Memory) is looking to grow its presence in the market for consumer SSDs through launching a new brand, according to industry sources.

Yangtze Memory Technology (YMTC) is ramping up its chip output for applications requiring embedded storage and SSD solutions in 2020, and has built partnerships with companies including...

Anticipating that memory chip prices will be rising this year, memory module makers have started replenishing inventory while also making upward adjustments in their DRAM module quotes,...

Worldwide semiconductor revenue totaled US$418.3 billion in 2019, down 11.9% from 2018, according to Gartner. Intel regained the No. 1 position in the market as the downturn in the...

Memory module maker Apacer has partnered with Advantech to develop a system that combines Apacer's double-barreled smart storage solution (DBS Cloud Edition) with Advantech's WISE-PaaS/DeviceOn...

Backend house Powertech Technology (PTI) expects its revenues to be higher than year-ago levels in the first quarter of 2020, and is positive about its performance in all of the ye...

NAND flash demand for new-generation gaming consoles featuring 1TB and higher-density SSDs is set to grow robustly in the second half of 2020, according to industry sources.

Memory backend specialists have expressed optimism about demand for SSDs and other flash-based devices in 2020, while being upbeat about NAND flash chip prices this year.

Recovery in the memory market has been expected to send prices rising, but the extent of increase in the NAND flash segment may be bigger than expected in the short term after a brief...

A brief fire that broke out at Kioxia's Yokkaichi plant in Japan on January 7 may send NAND flash prices surging, according to industry observers.

As opposed to multi-level cell (MLC) and triple-level cell (TLC) memory, single-level cell (SLC) NAND flash enables high-speed reads and writes as well as excellent reliability and...

Major NAND flash makers including Samsung and Kioxia (formerly Toshiba Memory) have had their capacity expansion projects proceed at a gradual pace, with new capacities set to come...

Memory module firm Adata Technology has reported consolidated revenues surged about 19% from a year earlier to NT$2.48 billion (US$82.5 million) in December 2019. During the month,...

Taiwan-based Macronix International has developed into the world's largest supplier of ROM chips and second biggest maker of NOR flash memory chips after experiencing ups and downs...

A brief power outage that took place recently at Samsung Electronics' production base in Hwaseong will have a short-term impact on the memory spot market prices, industry sources...

NAND flash contract prices are forecast to rise by up to 40% in 2020, according to sources at memory chipmakers.

China's overall IC production capacity will continue to expand in 2020 as both IDMs and foundry houses there have readied expansion plans covering 4-, 6-, 8- and 12-inch wafer fabs...

Despite AMD and SSD players' aggressive promotions of PCIe 4.0, the standard may not become popular until Intel releases CPUs that supports the technology, according to sources from...

As much as 17.9 million wafers (200mm-equivalents) per year of new IC capacity could be added in 2020, followed by another 20.8 million wafers of new IC capacity in 2021, which would...

Taiwan-based industrial memory module maker Innodisk has acquired a 43% stake in Sysinno Technology, becoming the largest shareholder the Taiwanese sensor technology developer.

NAND flash contract market prices are expected to rise 10-15% in the first quarter of 2020, thanks to suppliers' output controls and a pick-up in demand for datacenter applications,...

Samsung Electronics and China's Yangtze Memory Technology (YMTC) have both stepped up equipment purchases for building additional new NAND flash fabrication lines since the second...

Consumer NAND flash memory prices in China have rallied about 3% since the end of November, showing signs of market stability, according to industry sources.

Macronix International is poised to kick off commercial shipments of 48-layer 3D NAND flash chips in the second half of 2020, followed by volume shipments of 96-layer 3D NAND products...
Related photos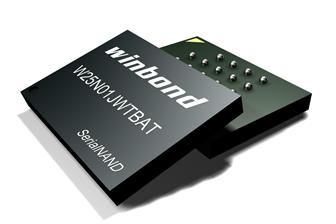 Winbond W25N01JW
Photo: Company, Monday 11 June 2018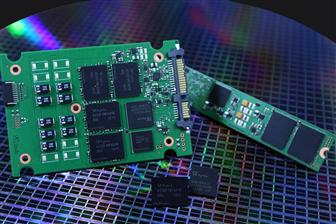 SK Hynix 4TB enterprise SSD
Photo: Company, Thursday 8 February 2018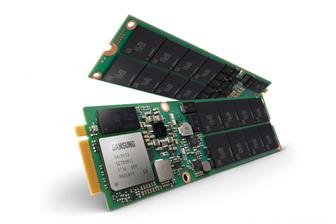 Samsung 1Tb V-NAND
Photo: Company, Friday 11 August 2017
Related news around the web