9334 news items tagged Taiwan
Local governments in Taiwan plan to procure 200,000 LED smart streetlamps via open bid in 2019, according to industry sources.

Taiwan recorded total export value of US$25.83 billion for April 2019, dropping 9.9% sequentially and 3.3% on year, while the corresponding total import value of US$23.15 billion...

Memory chipmakers Nanya Technology, Macronix International and Winbond Electronics have reported sequential increases in April consolidated revenues of 10.5%, 6.2% and 4.5%, respec...

The surprise announcement twitted recently by US president Donald Trump to raise tariffs on US$200 billion worth of Chinese imports from the existing 10% to 25% starting May 10 will...

Shipments of large-size (9-inch and above) LCD panels by Taiwan's makers (excluding Sharp) are set to expand 4.9% sequentially in the second quarter of 2019 despite intensive competition...

Shipments of small- to medium-size LCD panels by Taiwan makers fell 23.6% sequentially to 184 million units in the first quarter of 2019, reflecting factors including seasonality...

Denmark-based Orsted has finalized plans to invest NT$165 billion (US$5.35 billion) to develop two offshore wind farms with total capacity of 90MW to the west of Changhua County,...

Taiwan-based makers' development of self-driving solutions focus on shuttle buses along fixed routes within closed or semi-closed areas such as amusement parks and airports.

DMS (design and manufacturing services) provider Universal Scientific Industrial (USI) will continue focusing on enhancing its technologies such as system-in-package (SiP) for modular...

Seiko Epson has unveiled two document scanner models, DS-870 and DS-970, for launch soon in the Taiwan market at recommended retail price of NT$32,900 (US$1,065) and NT$62,900 resp...

Huawei has demanded more supplies from Taiwan-based chip-on-film (COF) substrate manufacturers including JMC Electronics and Chipbond Technology (formerly Simpal Electronics), and...

Structural transformation of Taiwan's industry is just kicking off following a three-year implementation of the "5+2" industrial innovation program, and whether the budding development...

Taiwan's economic growth rate for the first quarter of 2019 is preliminarily estimated at 1.72%, 0.10pp lower than the 1.82% forecast in February 2019, according to the Directorate...

US-based server maker Supermicro has just held a groundbreaking ceremony for a new 800,000-square foot plant in Taiwan, and is also expanding its Silicon Valley headquarters.

Taiwan-based and foreign applicants applied for 17,243 patents in total during first-quarter 2019, decreasing 2.44% on year, according to Intellectual Property Office (IPO).

Despite 5G applications still at a budding stage, Taiwan's Ministry of Science and Technology (MOST) is actively seeking B5G (beyond 5G) and 6G academic research projects aiming to...

Taiwan PCB makers have to strengthen their investment in R&D of high-end processes to extend their technological lead over Chinese rivals who are fast catching up, CM Lee, chairman...

I call the first island chain in East Asia the "Asian Edge," which carries a double reference: cutting-edge technologies in an IT context, and the peripheral in geopolitics. In the...

Shipments of LCD TVs by Taiwan makers are expected to grow 9.6% sequentially to 6.86 million units in the second quarter of 2019, although the figures will be still 10% lower than...

Taiwan's IPC maker Nexom International has teamed up with business management solutions provider SAP Taiwan to create a smart manufacturing alliance to converge IT and OT technologies...

Denmark-based collaborative robot vendor Universal Robots (UR) will strengthen marketing in China and Taiwan through setting up an Asia Pacific application laboratory in Shanghai,...

POS (point of sale/service) device maker Partner Tech has formed a strategic partnership with SAP Taiwan to utilize SAP C/4HANA to help local retail stores and restaurants hike operational...

Taiwan will soon set up an "AI on chip" alliance to develop AI bionic chips for a variety of applications, with the first such chip expected to be released by the end of 2019 for...

Samsung Electronics has launched an array of its new series of QLED 4K and 8K TVs in Taiwan, waging up its marketing campaigns to take on rivals LG Electronics and Sony for securing...

Taiwan recorded manufacturing production index (2016 as base year) of 104.48 for March 2019, increasing 20.95% sequentially but decreasing 10.52% on year, according to the Ministry...
Related photos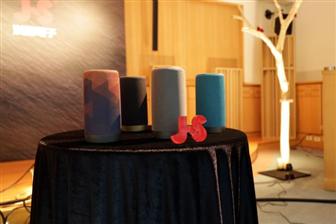 Jazz Hipster smart speaker
Photo: Company, Friday 1 September 2017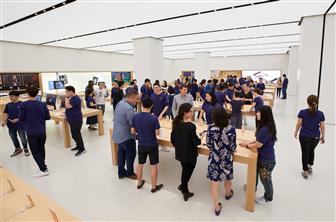 Apple Taipei 101 store
Photo: Company, Tuesday 4 July 2017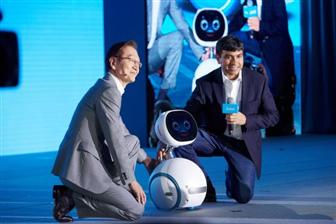 Asustek Zenbo home service robot
Photo: Monica Chen, Wednesday 4 January 2017
Related news around the web