476 news items tagged processor
Samsung Electronics' recently-announced Galaxy S7 and S7 edge feature the Qualcomm Snapdragon 820 processor with integrated Snapdragon X12 LTE modem for up to 33% faster 4G+ LTE download...

AMD is losing market share to Nvidia in the discrete GPU market while falling further behind Intel in the PC processor field. AMD is likely to suffer from a record low share of both...

ARM has announced the Cortex-A32 processor IP designed for 32-bit embedded and IoT applications.

MediaTek has refuted recent reports saying its 10-core Helio X20 mobile SoC has thermal issues.

China's tablet-use application processor (AP) shipments will drop 15.5% sequentially and 13.7% on year to reach 19.15 million units in the first quarter of 2016 due to fewer working...

Intel has announced the availability of its sixth generation Intel Core vPro processor family for the modern workforce. The latest iteration of Intel Core vPro processors addresses...

MediaTek is currently a major mobile application processor (AP) supplier in China and is enjoy high shares in the country's smartphone and tablet AP markets; however, lacking clients...

Toshiba has announced the launch of TZ1201XBG, an application processor for wearable devices, as the latest addition to its ApP Lite family for the Internet of Things (IoT).

To strengthen its partnership with China-based Xiaomi in the mobile device market, Intel has provided special deals to the China-based vendor. For every notebook processor Xiaomi...

The global market for application processors (AP) will rise 8.54% in 2016, according to Digitimes Research. Growth of demand for applications such as automotive electronics and smartwatches...

Intel has revealed its 2016 road map for launching tablet-use processors to partnering vendors, with the Atom X3 for use in entry-level tablets to arrive in the first quarter, according...

Samsung Electronics has announced the newest member of its Exynos family of application processors, the Exynos 8 Octa 8890. This chip is Samsung's second premium AP built on 14nm...

With cooperation with Intel, China-based smartphone application processor (AP) supplier Spreadtrum is expected to start pushing 64-bit 8-core 5-mode 4G products for the mid-range...

Intel has introduced the sixth-generation Core processor family, supporting a range of device designs - from the ultra-mobile compute stick, to 2-in-1s and high-definition all-in-one...

With the proportion of 4G devices in China's smartphone shipments having already surpassed 90% in first-half 2015, application processor (AP) suppliers have taken different strategies...

Observing the Intel mobile platform's development in the non-Android tablet market, Digitimes Research expects Windows tablets to replace Android tablets and become Intel's new focus...

Following the delay of Skylake processors, Intel's next-generation Kaby Lake processors, which were originally scheduled for early 2016, reportedly will be pushed back until September...

Pixelworks, Inc. (NASDAQ:PXLW), an innovative provider of video display processing technology, today announced that the new ASUS Hero ZenPad is the world's first tablet to incorporate...

Intel's 14nm Skylake processors and 100-series chipsets for desktops are expected to be unveiled in early August at Gamescom in Germany. Intel will announce the Core i7-6700K and...

Commenting on the USB 3.1 business, president of Taiwan-based connector chip design house ASMedia Chewei Lin pointed out that although Intel has delayed the launch of its next-generation...

GIGABYTE has launched new P-series laptops with full array of features and class-leading performance. Thanks to the 5th generation Intel Core i7 processors in 14nm Broadwell architecture,...

Intel has announced products and solutions that will deliver new user experiences and support the computing ecosystem's expansion into new areas. During the opening keynote address...

Clientron Corp., a world-leading supplier of thin client and embedded systems, is proud to debut its new flexible B800 Thin Client, which is based on the next generation Intel Braswell...

congatec AG, a leading technology company for embedded computer modules, single board computers and EDM services, introduces the latest addition to its Qseven family. The conga-QA4...

As Intel celebrates 30 years of local and global technology innovation this year with China, Intel CEO Brian Krzanich has announced additional investments and collaborations that...
Related photos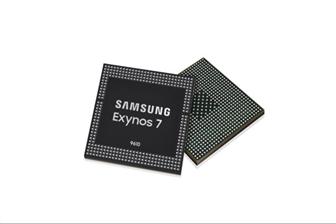 Samsung Exynos 7 Series 9610
Photo: Company, Monday 26 March 2018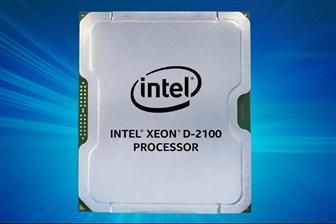 Intel Xeon D-2100 processor
Photo: Company, Thursday 22 February 2018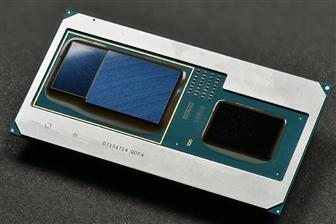 Intel eighth-generation Core processor with integrated Radeon RX Vega M GPU
Photo: Company, Friday 12 January 2018
Related news around the web