8558 news items tagged Taiwan
The Taiwan government will make efforts to promote development of smart machinery by integrating resources, cultivating high-level talent and encouraging local production of smart...

Taiwan's machinery exports, after surging 21.1% on year to US$25.6 billion in 2017, soared 18.3% from a year earlier to US$6.43 billion in the first quarter of 2018, with China remaining...

Taiwan Tohcello Functional Sheet, a subsidiary of Japan-based Mitsui Chemicals Tohcello, has broken ground for the first phase construction of its new plant in the Kaohsiung campus...

Taiwan export value totaled US$26.73 billion in April 2018, slipping 10.9% sequentially but growing 10.0% on year, while the month's import value reached US$22.58 billion, down 5.9%...

China-based smartphone vendors Xiaomi Technology and Oppo have both launched their latest flagship models in Taiwan as they gear up efforts to ramp up their market shares there.

The government in Taiwan is actively taking actions to cushion possible undesirable impacts on the country's economic and trade development from the ongoing trade spats between the...

Global server shipments (based on motherboards shipped) amounted to 3.4 million units in the first quarter of 2018, slightly down on quarter, but the shipments are expected to rise...

Memory chipmakers Nanya Technology, Winbond Electronics and Macronix International have reported on-year increases in consolidated consolidated revenues of 77.9%, 23.4% and 41.7%,...

Taiwan-based poly-Si solar cell makers have generally seen decreases in outsourcing orders from China-based PV module makers, which has plunged utilization rates to about 50% at many...

US-based Cisco will set up an innovation center in Taoyuan, northern Taiwan, in second-half 2018, announced Taiwan president Tsai Ing-wen during a visit to her government's Asia Silicon...

VCSEL (vertical cavity surface emitting laser) has emerged as a crucial light source component for 3D sensors increasingly applied to smartphones and other consumer electronics devices,...

Power supply maker and energy management solution provider Delta Electronics has disclosed a plan to invest NT$1.5 billion (US$50.7 million) to set up a robotics R&D center at...

Newmax Technology has announced a plan to invest NT$2 billion (US$68 million) to set up a plant making 3D sensing lenses and smartphone lenses at Central Taiwan Science Park (CTSP)...

IC testing specialist King Yuan Electronics (KYEC) saw its net profits fall to a 24-quarter low of NT$348 million (US$11.7 million) in the first quarter of 2018. EPS for the most...

Shipments of large-size LCD panels (9-inch and above sizes) by Taiwan-based panel makers (excluding Foxconn's affiliate Sharp) are expected to slip 1.4% sequentially in the second...

Hsinchu Science Park (HSP), Southern Taiwan Science Park (STSP) and Central Taiwan Science Park (CTSP) generated combined revenues of NT$389.639 billion (US$13.30 billion) in January-February...

Taiwan-based Jetwell Computer is slated to list on the domestic over-the-counter (OTC) securities market in late May, seeking to source more public capital to support its one-stop...

Taiwan partners in the supply chains of Dell's PC and server products are poised to benefit from significant increases in shipments to the US firm, whose global sales numbers have...

China-based smartphone vendor Vivo has launched its Vivo X21, the company's first model with an under-display fingerprint sensor, in the Taiwan market with the availability to begin...

Taiwan's shipments of small- to medium-size LCD panels are expected to grow 8.6% sequentially in the second quarter of 2018, driven by increased panel demand from China-based smartphone...

With major international IDMs including STMicroelectronics failing to ease the prolonged lead time for MCU shipments, Taiwan-based MCU makers will continue to benefit from the ensuing...

TSEC has completed the first-phase construction of a PV module plant in southern Taiwan, with 500MWp in annual production capacity now operational, according to company chairman Ellick...

Taiwan has announced the selection of seven developers from nine candidates for developing 11 offshore wind farms, with total installation of 738MW scheduled for completion by the...

China-based smartphone vendors including Oppo, Huawei and Xiaomi Technology are gearing up their promotion campaigns in Taiwan aiming to further ramp up their local market shares,...

Shipments of LCD TVs by Taiwan's makers are expected to expand 5.15% on quarter to 6.94 million units in the second quarter of 2018 after they suffered the largest-ever sequential...
Related photos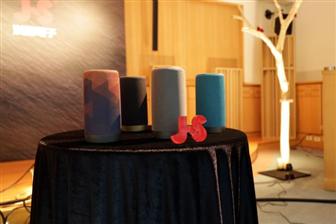 Jazz Hipster smart speaker
Photo: Company, Friday 1 September 2017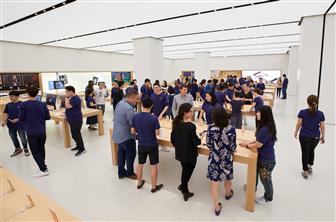 Apple Taipei 101 store
Photo: Company, Tuesday 4 July 2017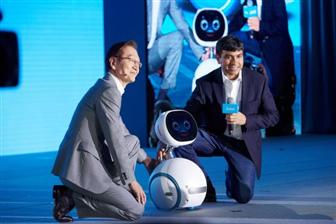 Asustek Zenbo home service robot
Photo: Monica Chen, Wednesday 4 January 2017
Related news around the web