XFail 2019 Conference, an occasion for entrepreneurs to share their experiences of failure to improve startups' chance of success, will open in Taipei on December 14.
Speakers sharing their experiences of failure at the event - to be held at Syntrend Creative Park - include AirSig founder Pokai Chen, Hope Bay Technologies chairman Ben Jai, Singularity University graduate Ju-Chun Ko, digital influencer Luke Hsu and US angel investor Greg Hao.
The annual XFail conference was first organized in 2015.
Figures from Taiwan's Ministry of Economic Affairs (MOEA) show that up to 90% of entrepreneurships in Taiwan will end up failures within a year and among the remaining 10%, 90% will go out of business within five years, indicating that only 1% of Taiwan's entrepreneurships can last over five years.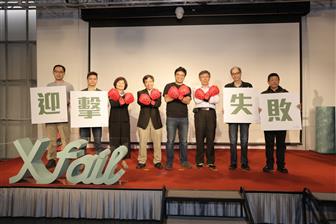 XFail 2019 Conference to open on December 14
Photo: NARLabs