TGTT develops textile cloud
Annie Chen, Taipei; Adam Hwang, DIGITIMES
Taiwan General Textile Technology (TGTT) has developed Frontier cloud computing platform that helps shorten time taken in the entire process from design, production to launch of clothing items, according to company CEO Victor Chao.
The process usually takes several months and quite often products are already out of fashion when they are launched, with 40-80% of the items ending up in the inventory, Chao noted.
Frontier, leveraging Amazon Web Services (AWS) functions, enables exchange of digital textile data among all parties in the process to form a complete textile ecosystem, Chao indicated.
Frontier allows suppliers to scan fabrics for cloud-based display instead of manually setting up fabric files.
Frontier enables real-time communication and data exchange between textile supply chain makers, Chao said.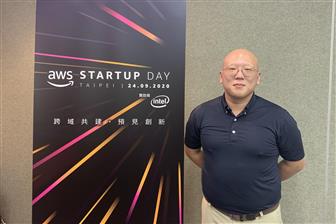 Taiwan General Textile Technology CEO Victor Chao
Photo: Annie Chen, Digitimes, September 2020