178 news items tagged FinFET
Synopsys has announced the successful tape-out of a broad portfolio of DesignWare Foundation and Interface PHY IP for TSMC's 7nm process technology, including logic libraries, embedded...

Intel has provided updates for its 10nm process and plans for 10nm FPGAs, as well as the availability of its 64-layer 3D NAND for data center applications. The disclosures were made...

Advanced Semiconductor Engineering (ASE) has cut into the supply chain for Amazon's datacenter construction set to begin between 2017 and 2018, by providing 2.5D IC packaging services...

At the ongoing SEMICON Taiwan 2017, KLA-Tencor is showcasing its new FlashScan reticle blank inspection product line which represents the company's entry into the dedicated reticle...

TSMC on September 12 held a ceremony to mark the start of equipment move-in at its new 12-inch wafer plant in Nanjing, China.

Samsung Electronics has added 11nm FinFET process technology (11LPP, Low Power Plus) to its advanced foundry process portfolio, offering customers with a wider range of options for...

Xilinx, ARM, Cadence Design Systems and TSMC have announced a collaboration to build the first CCIX (cache coherent interconnect for accelerators) test chip in TSMC 7nm FinFET process...

AMD will continue to contract Globalfoundries to manufacture its next-generation Vega GPUs, and will have Siliconware Precision Industries (SPIL) as its major packager for the chips,...

Qualcomm has announced that its premium mobile platform is powering Samsung's latest flagship smartphone for select regions. The Samsung Galaxy Note8 is powered by the Qualcomm Snapdragon...

China's semiconductor industry could have a chance of strengthening its position in the post-Moore's Law era, according to Shang-yi Chiang, former executive VP and co-chief operating...

Qualcomm has been working with Taiwan's semiconductor firms for years, including an almost 10-year collaboration with TSMC, said Sudeepto Roy, VP of engineering for Qualcomm Technology...

With volume production for its Kirin 970-series chips kicking off, HiSilicon Technologies has become one of Taiwan Semiconductor Manufacturing Company's (TSMC) top-5 customers, according...

Globalfoundries has demonstrated silicon functionality of a 2.5D packaging solution for its 14nm FinFET FX-14 integrated design system for application-specific integrated circuits...

Taiwan Semiconductor Manufacturing Company (TSMC) will enter volume production of chips built using its 12nm FinFET process in the fourth quarter of 2017, according to a recent Chinese-language...

MediaTek plans to transfer part of its 28nm mobile chip orders, including those for the Amazon Echo Dot, to United Microelectronics (UMC) from Taiwan Semiconductor Manufacturing Company...

Taiwan Semiconductor Manufacturing Company's (TSMC) integrated fan-out (InFO) wafer-level packaging technology is about to enter its second generation, which will bring more competitiveness...

Meizu is scheduled to introduce its new Pro 7 and Pro 7 Plus smartphone series on July 26. The Pro 7 model is expected to feature MediaTek's 16nm Helio P25 SoC chip while the Pro...

Globalfoundries' fully-depleted silicon-on-insulator FD-SOI process technology targeted at Internet of Things (IoT), artificial intelligence (AI) and Big Data applications has started...

The semiconductor industry will enter a golden age in the next decade, driven by robust chip and memory demand for ultra-large data centers and artificial intelligence (AI) applications,...

Credo Semiconductor, a developer of serializer-deserializer (SerDes) circuits, technology and IP cores, and Foxconn Interconnect Technology, a supplier of interconnect solutions,...

Qualcomm has introduced its Snapdragon 450-series mobile chips, a new entry to the Snapdragon 400 mobile platform tier designed for mid-range smartphones and tablets. The Snapdragon...

IC foundries are gearing up for mass production of 7nm chips in 2018, as well as production for 7nm process technology using extreme ultraviolet (EUV), according to market observers...

Globalfoundries has announced the availability of its 7nm leading-performance (7LP) FinFET semiconductor technology, delivering a 40% generational performance boost to meet the needs...

IBM on June 5 announced that the company and its research alliance partners Globalfoundries and Samsung, and equipment suppliers have developed an industry-first process to build...

MediaTek is expected to start mass production of 12nm mobile chips manufactured by Taiwan Semiconductor Manufacturing Company around the end of 2017, according to industry sources...
Related photos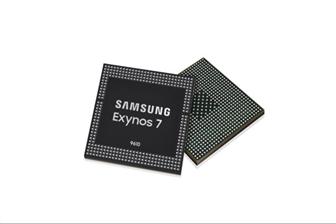 Samsung Exynos 7 Series 9610
Photo: Company, Monday 26 March 2018
Samsung 14nm chips for wearables
Photo: Company, Tuesday 18 October 2016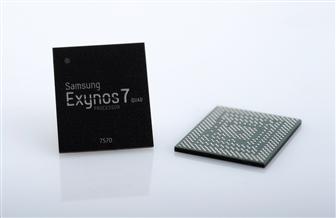 Samsung 14nm Exynos chips
Photo: Company, Wednesday 31 August 2016
Related news around the web