6936 news items tagged Passive, PCB, other IC components
GaAs foundry Advanced Wireless Semiconductor (AWSC) has obtained new orders for VCSEL components, which will boost revenues generated from the segment to 20% as a proportion of company...

Taiwan-based MOSFET chip specialists, which ship mainly for PC and notebook applications, may have seen their sales hit bottom for 2019 in April and May. Sales have started picking...

Taiwan's chips and IC backend service suppliers have felt a sense of relief after the US government softened its stance against Huawei, and expect their order visibility from Huawei,...

Equipment vendors have recently seen increasing cases of PCB makers deferring new equipment installation schedules amid a weaker-than-expected outlook for 2019, according to sources...

Taiwan-based Intelligent Expiataxy Technology (IntelliEPI) expects its revenues for 2019 to rise 10-20% on year on growing demand for GaAs and InP-based epi wafers to support 5G infrastructure...

The output value of Japan's PCB industry fell 10.2% to JPY34.92 billion (US$324.3 million) in April 2019, contracting for the fourth consecutive month, according to data compiled...

China-based PCB manufacturer Wus Printed Circuit (Kunshan) has estimated a 124-154% rise in revenues for the first half of 2019 compared to a year earlier, with net profit reaching...

Diode maker Taiwan Semiconductor has revved up efforts to develop total automotive power components solutions since the beginning of 2019, covering SiC Schottky diodes, ESD (electro-static...

The substrate-like PCB (SLP) supply sector is undergoing a market consolidation, with a few leading makers in Taiwan, Austria and Japan increasingly dominating the market as many...

The ever-growing demand for high-performance computing (HPC) chips to support 5G and AI applications is ushering in a long-missed market recovery for ABF substrates needed for high-end...

Chip-on-film (COF) substrate suppliers JMC Electronics is expected to see its revenue and profit climb to record-high levels in the second quarter of 2019, driven mainly by a rally...

Taiwan's flexible PCB makers are reporting low order visibility in the wake of the US ban on Huawei, whose impact...

Taiwan power semiconductor MOSFET supply chain players are expected to see notable revenue pickups in the third quarter of 2019 with order visibility stretched through mid-August,...

Zhen Ding Technology and Flexium Interconnect, both of which are reportedly among the flexible PCB suppliers of Apple, see low order visibility, according to industry sources.

Despite growing economic uncertainty triggered by the US-China trade dispute, most Taiwan-based PCB makers still expect demand for rigid PCBs for networking device applications, particularly...

Tong Hsing Electronic Industries, which provides ceramic substrates and niche-IC backend services, has elected its new board of directors with Yageo chairman Pierre Chen becoming...

Commenting on the US-China trade tensions and how they are affecting the ICT upstream supply chains in Taiwan, Japan and Korea, Digitimes president Colley Hwang has pointed out that...

The feasibility of Taiwan's PCB makers relocating production from China to Southeast Asia or elsewhere along with major downstream assemblers of electronics devices is quite low,...

Several passive component companies have pushed back the schedule to install new equipment and facilities for additional production capacities, judging from a number of macro factors...

Taiwan makers of flexible PCBs are gearing up to develop niche board products for mini LED and COF (chip on film) applications, which are expected to become their new growth drivers...

MLCC and chip resistor supplier Walsin Technology will carry on its capacity expansion project in Taiwan, but is cautious about its performance in the third quarter, according to...

Flexible PCB specialist Flexium Interconnect is looking to explore more application opportunities for its products beyond handsets, especially those for use in 5G and IoT devices,...

US-headquartered companies held 52% of the total worldwide IC market in 2018, followed by their fellow South Korea-based companies with a 27% share,...

China ICT makers are keen on turning to Taiwan supply chain as they seek alternative import sources of discrete power semiconductor devices, especially medium- and high-end ones long...

PCB manufacturer Wus Printed Circuit has put increased focus on high-end offerings including those for automotive and network equipment applications, and the efforts are bearing fr...
Related photos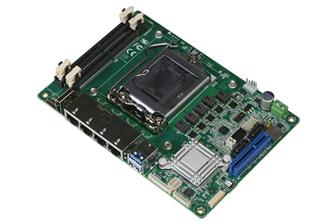 Aaeon EPIC-KBS9
Photo: Company, Wednesday 15 August 2018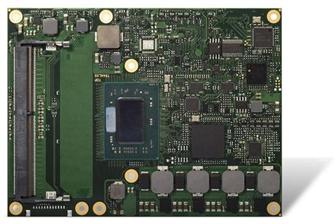 Congatec COM Express Type 6 module
Photo: Company, Tuesday 20 March 2018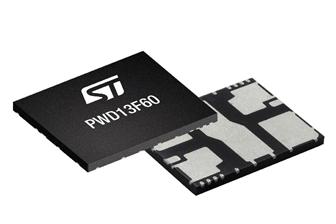 ST PWD13F60
Photo: Company, Tuesday 5 December 2017
Related news around the web