Taiwan has to concentrate resources in developing a smart medical care sector with its own characteristics and international competitiveness, with electronic medical devices and telemedicine among its focus, according to Steve Kuo, president for National Yang-Ming University.
For electronic medical devices, resources need to be focused on domain knowledge in selected medical areas and integration with computer-aided interpretation systems and other medical hardware/software, Kuo said.
Taiwan-based ITC makers stand a good chance of stepping into electronic medical devices and they can help developers of such devices, Kuo said.
Cross-sector integration of domain knowledge concerning medical information, public health, information engineering and other related areas is crucial to development of electronic medical hardware/software, Kuo indicated.
Yang-Ming and National Chiao Tung University will be merged in 2021, and the combination of the former's medical expertise and the latter's focus on ITC science and technology is expected to create synergy, Kuo said.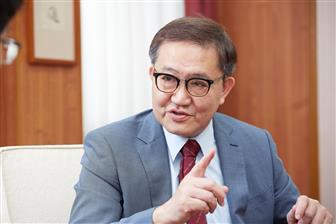 National Yang-Ming University president Steve Kuo
Photo: Michael Lee, Digitimes, October 2020