FlowView Tek, a startup business spun off from Taiwan's government-sponsored Industrial Technology Research Institute (ITRI), has attracted investments from Taiwan's National Development Fund and Japan-based Sumitomo.
Founded in 2017, FlowView specializes in liquid inspection solutions for applications ranging from semiconductors, energy storage to biomedical drugs. FlowView's liquid sample inspection technology is patented in Taiwan, Japan and the US.
FlowView has introduced artificial intelligence (AI) into its services, using automated particle analysis technology to take liquid material detection to a whole new level, the company noted.
In addition, FlowView has combined its technology and AI analysis software to provide Flow AOI services for chipmaking wet-process inspection tools. Flow AOI can be utilized for material feeding, production line and waste material inspections to enable production quality and efficiency.
FlowView is eyeing a bigger presence in the semiconductor web-process inspection field, said the company, adding that it is stepping up business deployments in not only Asia but also Europe and the US.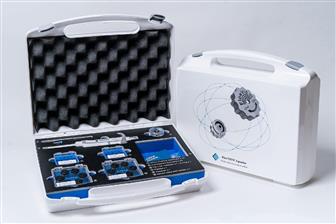 FlowView liquid nanoparticle monitoring system
Photo: Company